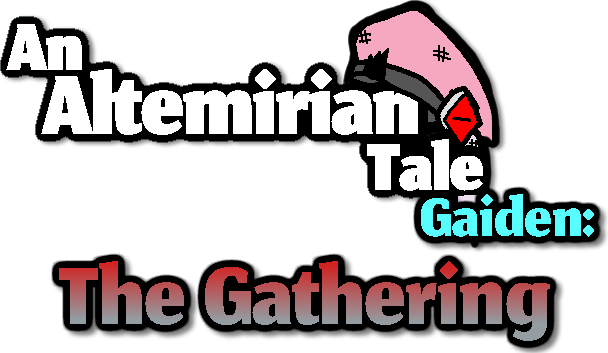 An Altemerian Tale Gaiden: The Gathering
A spin-off game from Miyumi Saga series which is non canon from actual storyline.
Synopsis
After a disaster that shook the world, the planet became unliveable. Plants don't grow, most of the population of the world died, and now the dust floating in the air turned the sky red, preventing the sunray to grant its benefits.
But people are not looking forward to death. They try to survive by scraping what resources they can find.
They are only delaying the inevitable.
The Goddess of Darkness, overseeing the integrity of souls, allowed one person to get re-incarnated as their acting Reaper. People need not to suffer any longer than they need to, and so the reaper will have to slay every last one of the survivors so their souls can also join in for The Gathering, an event where the Goddess of Darkness recovers the souls of the world, before destroying the latter, and send gathered souls to the next world.
Features
Enjoy the story. It moves along.
Tailor your fighting style!
You start with four weapons and four armors, each with their pros and cons. Pick the ones fitting you best, or best fit for the next battle!
Items are restocked after battle, aside from one. Use them!
The game is beatable with no items and just the default gear the protagonist has equipped initially.
This game was made for Fourth Annual Hawktober GameJam 2021!
- Team Altemerian Crew
Download
Click download now to get access to the following files:
An Altemirian Tale Gaiden - The Gathering - v1.01.rar
578 MB